This is the brainstormed group list that came out of the
"
Don't Leave Your Friends Behind: Supporting Kids & Caregivers in Our Movements
"
workshop. For a longer report back click here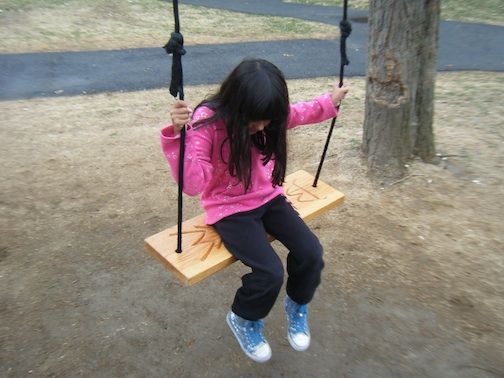 Poronto w/ sparkly shoes
Problems/Questions:
-What roles can children have in the Social Justice/Reproductive Justice Movement?
-Moving societal structure to include families in activism
-Fun time related to Reproductive Justice/Social Justice with my kid
-Supporting fellow board members who have small kids - creating more family-friendly culture in our organization
-How can adults without children be better allies to parenting activists?
-Fun stuff + responsible child care for toddlers
-More space for kids in workshops/less isolation
-Making free, public daycare for all a real option
-Ideas about supporting parents with kids who have specific/special care needs (i.e. special training/knowledge to care for kid)
-How can I best support caregiving and children?
-Mommy friends in other states need childcare help.
-Comfortableness, cost, positive growth skills
-I want visibility and support for trans* families
-Supporting queer & trans m/others/parents
-Going from childcare provider to parent and overcoming undeserving feeling.
-It's hard to tell people how to help!
TIPS
* Model Inclusiveness - Welcome all! Don't just say it: show it.
*Anticipate childcare needs - Every Time. Every event needs to plan for childcare; and to consider children and parents participation needs. Plan for childcare from the start.
*Consider Children and caregivers - notice who is in the room. Bring up the need for childcare before it becomes a problem that is brought up by those who are excluded.
*Showing up. Think about parents and children and make an effort. Ask caregivers and children what you can do to support them. Build intergenerational community.
* Supporting all parents, not just parents in Reproductive Justice movement
*Maintaining a living wage for childcare workers
*Time-gift exchange. Pay what you can - time pool. Trade childcare for other things.
*Child-care fund $ (similar to abortion fund)
* Offer group training on how to care for a specific child with a special need within your community
* Respect autonomy of kids
*Don't assume they won't get the issues
*Ask! Checking in with children and parents about pronouns, etc.
* Support parents to cut/check stereotypes' perpetuated in school/daycare etc.
*Support to have conversations around gender
* Play Dates
* Free Childcare
* Zine making
* Art Projects
* Dinner Club - getting to know people better and becoming closer, gaining more support and building community that wouldn't have happened without that time together.
* Intentional Workshops - programming for children in the themes of the larger gathering, with some youth led activities, not created by parents. Kids love this and parents appreciate their children learning a message that's not just coming from them.
*Adults go in and observe the kids spaces
*Acknowledging that children's noises are ok and part of growing our movement
* Bringing toys to an event
* Engaging and making eye contact with children
* Indy Kids - a resource