The Radical Community Care
workshop was widely attended, the large basement room was packed with folks sitting in all the chairs and on the floor, and it felt good. It felt good to come together with my co-presenters, like a creative act. It felt good to look around the room and see each of the people who had come to this workshop. It felt good to have this discussion be hosted in the
"Kids, Caregivers, and Community" Practice Space
. (We don't want to be isolated or marginalized. Children, parents, and childcare volunteers need community support. Our goal this year, was to emphasize the necessity of more community support for childcare, as well as to be more inclusive of the intersections of social justice issues. And our desire for this workshop was to facilitate a discussion that would include childcare, as well as go beyond it, to other community care concerns. We wanted to expand our collective access by working together with others, especially disability justice folks.) And finally, it felt good to see the smiles in the eyes of my presenters as we left the space. Notes were hard to take in this discussion based workshop so this is kind of a rough, ethereal report back of collective notes as reassembled in my back garden at home.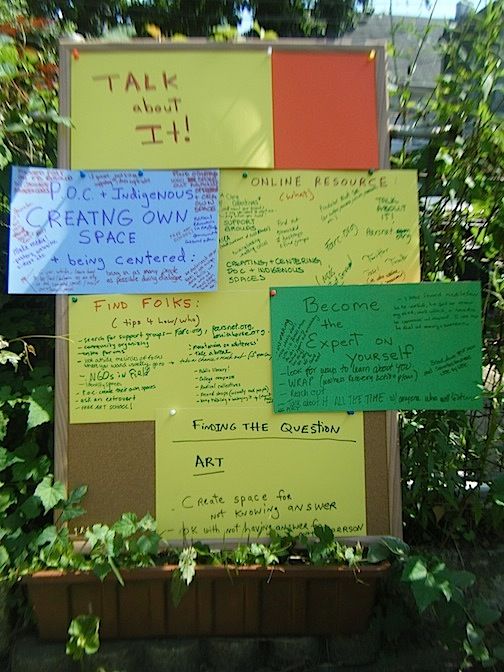 Bulletin board w/ collective notes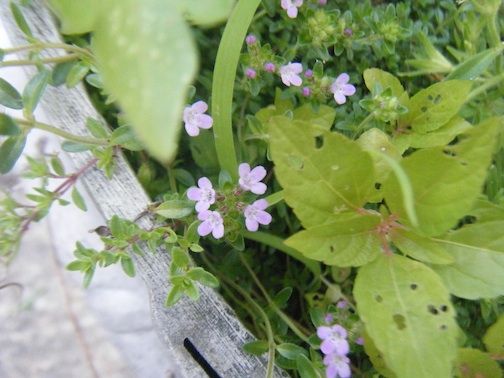 My backyard
At first we went around the room and talked a short bit about ourselves
Smitty was good at facilitating a braver space as we had also all discussed earlier what kind of space we would like to work together in, to be respectful to each other, as we came together through our differences which was admittedly difficult and ambitious of us. One thing we discussed that we would address any issue or problem that came up in our space, no matter how long it took, and not push it aside in order to get through our agenda. We did take a lot of time talking about that and having an introduction go round, although that doesn't always work at the AMC, we felt it was needed for this workshop. It did feel good listening to each person at the workshop as they had a moment to share themselves.
Then we each said a little thing about ourselves before plunging into community discussion about issues we faced w/ possible solutions/take aways that could help with these problems.
I gave out a hand out with
tips on how to support parents and children
on one side and an outline of the
kidz city model
on the other.
Anna Sani energized the room with her recent collective successes--she had just come from a campaign that included
youth to legalize medical marijuana in New York state
the day before - that in her words: "We won BECAUSE we were a collection of parents, caregivers, and sick folks - not DESPITE the fact we were a collection of parents, caregivers, and sick folks." That was some good energy to share, about winning; that we don't always get to share. Although it is important to talk about it all--the good, the bad, and the hard to define. Talk about it! was actually the first tip that came up.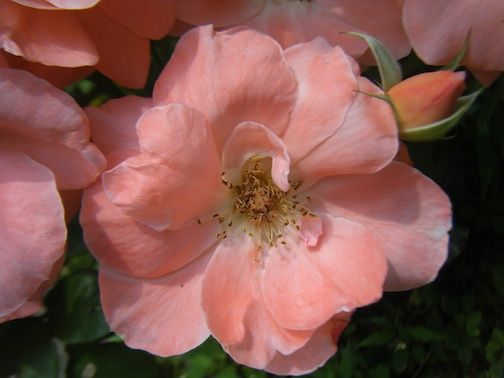 the roses say we are all at different places and thats ok


Radical Community Care:
Let's Talk About It!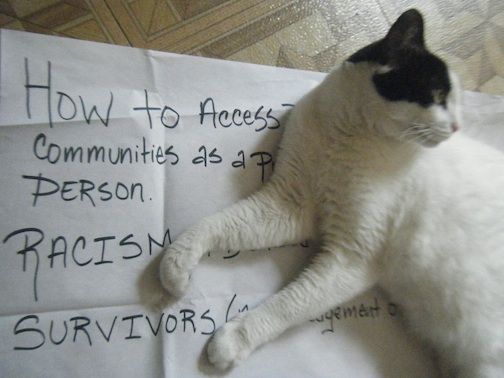 My cat helps me transcribe the list of problems
LIST OF SOME PROBLEMS:
* How to Access Differently-Abled Communities as a previously able bodied person
* Racism in Disabled Communities
* Survivors (Acknowledgement of Trauma)
* Giving of care and emotional work being gender based
And here are some more problems I remember being brought up but weren't written down:
*Feeling upset about things you can't really describe
*Someone suggesting you do behind the scenes childcare support but not letting you do childcare because you are trans
*Learning @ more about your identity in the African diaspora but being surrounded by white people
*Wanting to talk about experiences without deducing problems and answers
And here are the Lists of Possible Solutions/Tips:
FIND FOLKS!
- Search for support groups - farc.org (???can anyone clarify?), peersnet.org, bonitahouse.org
- community organizing
- online forums
- look outside the circles of folks where you would usually go to - take a chance and reach out (if you can)
- NGOs in field
- Identify Spaces
- P.O.C. create their own spaces
- Ask an Introvert
- Free Art School
- Moratorium on Whiteness/ Set boundaries and intentions
- Take a break
- Have a group of friends you can complain about the white folks you can not avoid/ and socialize with outside of social justice work
- Public library
- College Campuses
- Radical Collectives
- Record Shops (usually rad people)
- Keep Talking and Bringing it up (when it feels comfortable)
Online Resources!
- Care Collectives, just email your friends + say you want to start one - say what you need
- Support Groups
- ASCA (Adult Survivors of Child Abuse)
- Building/Creating Healing Circles
- Find out associated # hashtags and find groups
- Creating and Centering POC & Indigenous Spaces
- Predator Alert Tool (for twitter, okcupid, fetlife, facebook, etc.)
- Farc.org
- Peersnet.org
-Talk about it!
- NGO's and Government Services
- Twitter
- Tumblr
- Tarte (????), it's a free online word processor
P.O.C & Indigenous Folks Creating Own Space + Being Centered!
- Pinned post on FB group w/ community agreements
- Remember its not your fault
- Make Media - posters, websites, videos, etc.
- Find others who spoke out against & organize own space
- Political education in POC/Indy communities, cultural education
- Free Art School
- We don't need other folks to get things done for us; we are who we have been waiting for
- Bring in as many folks as possible during dialogue
- If you are white, learn how to be/act/behave as an ally in POC centered spaces
- If you are just supporting, just listen, don't try to solve


Become the Expert on Yourself!
- Look for ways to learn about you
- WRAP (Wellness Recovery Action Plan)
- Reach Out
- Talk about it all the time with anyone who will listen
- Make art
- Art making
- I have found meditation to be useful, to get to know my mind, walk with it, + have time to converse with myself. I use this to deal with anxiety and depression.
- make weekly dates with 1-2 friends where the idea is sharing mutual support and articulating how things are going over a shared meal
- Break down your own and societies barriers little by little
- If you are also a practitioner/caregiver/provider - be the broken record to your clients/the people you take care of/your colleagues that "people are the experts of them"
Finding the Question!
- Create space for not knowing the answer
- Be OK with not having the answer for another person
- Art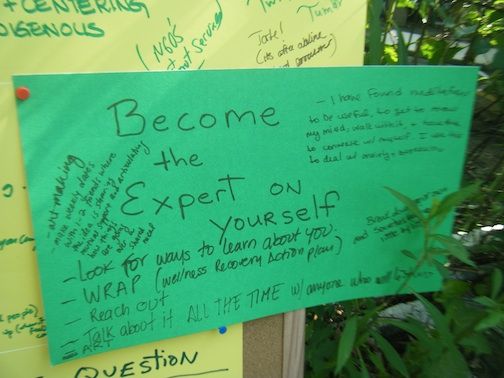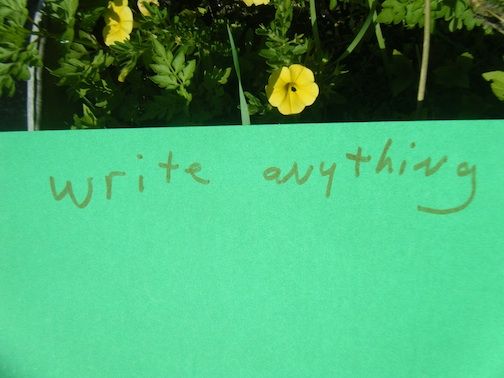 Feel free to add to these notes
Please excuse my mistakes. I am not the best blogger. Please feel free to leave notes for things I missed, things to correct or elaborate on, and other ideas you would like to include; and if possible at a later date perhaps I could do a second revision to clean up and add in the other suggestions. Thank you ahead of time for being gentle with me and each other in the comments, corrections, and additions.